News
Army officer dies as troops foil IPoB attack on Imo market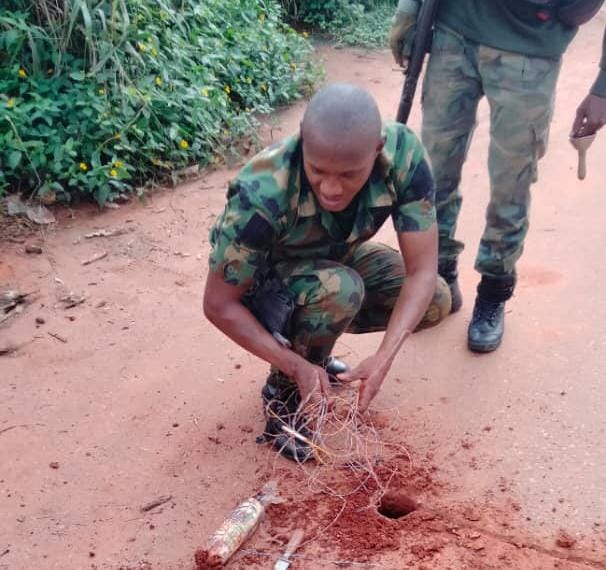 Troops of the Nigerian Army have foiled a terrorist attack at Ekeotutu Market Square, in Imo State, PRNigeria reports.
The foiled attack, launched by terrorists of the Indigenous People of Biafra, IPOB, came after explosions rocked the market square, it was gathered.
According to a military source, some IPOB terrorists, after their attack on the Imo market, mounted a fresh road block at Ekeotutu community.
"But our troops who were deployed for a combat operation at the market square discovered more freshly-buried mines, dynamite and other explosive devices planted on the community road.
"Hence, they disembarked from their military vehicles, and engaged the IPOB elements in a gun battle.
"Though they succeeded in chasing away the terrorists, an officer sustained a fatal head wound while trying to clear a dynamite planted on the road.
"We just learnt, not too long ago, that he passed on this evening. But two of our soldiers who were also injured are currently receiving treatment," he said.
Source: PRNigeria