Sports
Ancelotti: Tchouameni is a player with a different skillset to Casemiro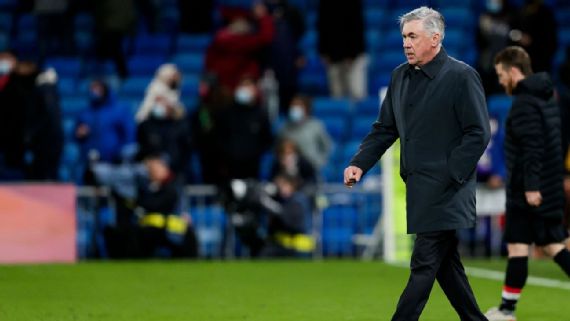 Real Madrid started life after Casemiro with a comfortable win on Saturday night, with Carlo Ancelotti heaping praise onto the midfielders still at the club.
Luka Modric impressed on the night, scoring and controlling the game from start to finish as Real Madrid beat Celta Vigo 4-1. Aurelien Tchouameni and Fede Valverde were also involved.
Ancelotti, more than anybody, knows exactly what is needed from the side to successfully move on from losing a player as important as Casemiro.
"We have to think about the transition, it can be smooth or a little more forced," Ancelotti said. "The veterans understand it, and the youngsters have shown that they deserve a place.
"It's important to manage the dressing room well, and we need the understanding of the veterans and the patience of the younger players."
One of those veterans is Modric, who put in a performance for the ages in Vigo.
"He's immortal," Ancelotti said. "He's always prepared, he always plays well.
"His goal changed the game, and until then it was evenly balanced and competitive. They pressed well and we had some problems.
"We improved in the second half and our transitions were brilliant."
Tchouameni was the next individual to be spoken about directly, and Ancelotti had nothing but kind words for the new signing.
"As we've said before, he's a player with a very different skillset to Casemiro," Ancelotti said.
"He played well today and he has shown what he shows us in training.
"He has character, he's good with the ball, and he plays well. The midfield did well and with [Fede] Valverde's help – he's always important defensively."
Valverde has often had to fill in out of position for Los Blancos, and on Saturday he again played in an adapted role to cover gaps in the team.
"He knows he's not a winger," Ancelotti said. "But he manages the position well.
"He is a very good midfielder, but he can also help us a lot defensively. ??"Now Rodrygo [Goes] is back though, and he has a lot of quality to help us. We'll play differently with Rodrygo, but Fede is starting to score goals and that's important."