News
Special Report
After customs 'killed' dad in Ogun, pregnant widow, children want justice
If Mrs Nimota Ibiyemi's due date as confirmed by an ultrasound does not change, the young mother can put to bed in the fourth week of January. She is expecting her third child.
Far from being excited about it, the 29-year-old mother is afraid and deeply worried. The joy she had about having a new child dissipated on Boxing Day, which was just about the time her pregnancy reached eight months.
On that fateful day, her husband, Mutiu Ibiyemi, set out of their house in Ilaro, the headquarters of Yewa South Local Government of Ogun State to visit his uncle's farm, within the same community.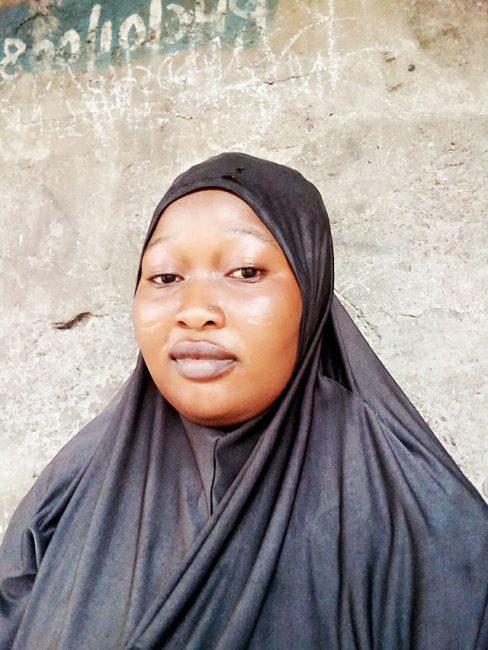 While he was there, men of the Nigeria Customs Service came chasing after suspected smugglers in the area. The smugglers fought back, a gunfight ensued and Mutiu was allegedly shot in the chest by a stray bullet fired by customs officers.
He was later confirmed dead at the hospital.
Ilaro, being one of the border communities in the state, has seen many deadly confrontations between customs officials and smuggling syndicates operating between Nigeria and neighbouring Benin Republic. Over the years, many innocent residents, like Mutiu, have been caught in the seemingly unending crossfire.
"Five persons were killed that day and another four were injured," Mutiu's uncle, Hon Adedogbo Dada Ibiyemi, the Secretary of Yewa South Local Government, said about the December 26 incident that claimed the life of his nephew.
He told Dateline Nigeria that the casualties were initially four until another victim later succumbed to his injuries and died, bringing the number to five.
"It has been happening," Dada observed, "five days after the one at Ilaro, another one happened at Oke Odan, along Idiroko Road," he added.
Dateline Nigeria gathered that lives were also lost in the second incident at Oke Odan.
But the spokesperson of the Nigeria Customs Service in Ogun State, Mr Hammed Oloyede, denied the casualty figure, saying only one person died. He described the death as unfortunate.
Giving the customs' side of the story, Oloyede said that day the service was undertaking a joint operation involving men from its Zone A unit and its Federal Strike Force when they "were attacked by a mob" in Ilaro. "There was a confrontation and I learnt one person died. Things like these have been unfortunate incidents," he said.
The member representing Yewa South in Ogun State House Assembly, Hon (Mrs) Bolanle Ajayi, put the casualty figure at two, "one person from Ilaro and another from Oke Odan".
She wasn't aware, she said, about Mutiu's death, which may a possible pointer the fact that many people often fall victim to such confrontations.
The lawmaker explained that as long as smugglers will want to bring contrabands into the country, customs officers have a constitutional duty to stop them and this for her has been the reason that their border communities have become battlegrounds for customs and smugglers.
Nevertheless, she thinks the unnecessary bloodshed, especially as innocent citizens are affected, must stop.
After the Ilaro killings, she alongside other members from local governments in the state sharing borders with Republic of Benin, took up the matter with the state assembly.
"I requested that the Federal Operations personnel should not be shooting indiscriminately and should collaborate with their counterparts stationed in the area" to identify suspected smugglers and apprehend them.
"They should be careful when doing their job. They should take it easy with us," she recalled telling the assembly.
While she waits for her advice to get to the customs' high command in Abuja, in Ilaro, devastated Nimota has been unable to break the news of Mutiu's death to their children.
"They are very young and cannot handle such things," she said. "Everyday, they ask, 'where is daddy?' and I tell them that he has gone to Abuja. The youngest always cry, demanding to see his father. So what I do is to put a call across to their father's elder brother, Kassim Ibiyemi, in Abuja and ask him to speak to them," she said.
When her husband was alive, he made sure he enrolled their two male children, Malik, 6, and Kamaruddeen, 3, in a private nursery school and shouldered the family's responsibilities and that of his aged mother.
She told Dateline Nigeria that since her husband's death the family has been barely "managing" to survive, because she does not do any business or have a job.
Mutiu's elder brother, Kassim, has stepped in so that the deceased's family does not suffer.
Kassim too has a family to fend for and that has added to the burden on him. "Mutiu is a brother I so much liked," he said. "I will do my best to support his family. I cannot abandon what he has left behind."
Mutiu's absence is being felt at his brother's home in Abuja. "My children always tell me to come back with their uncle whenever I'm leaving the house," he said. "They are not yet aware that he is not going to come back."
Before his death, Mutiu was assisting his elder brother to build and install cold rooms.
In the weeks leading to his death, they had gone to different parts of the country to install cold rooms for hotels, restaurants and homes.
Days before he died, Mutiu applied for a Federal Government's loan of N10million for SMEs, which he planned to invest in glass business.
"He has undergone the training and was waiting for the loan to be disbursed after which he would relocate to Ilaro and set up a shop there," Kassim explains the deceased's plans.
The family has reported the incident that claimed Mutiu's life to the police in Ogun State and has been promised that an investigation will be conducted.
Kassim believes that customs should cater for the family and sponsor his children's education.
He has already briefed a lawyer to take that up with the headquarters of the Nigeria Customs Service.
The lawyer, Tola Olorufunmi, said they would submit a petition to the customs authorities, requesting for compensation to be paid to Mutiu's young children and wife.
"If they refuse to respond, we will institute a fundamental human rights case at the courts" he said, "because he was unjustifiably killed."