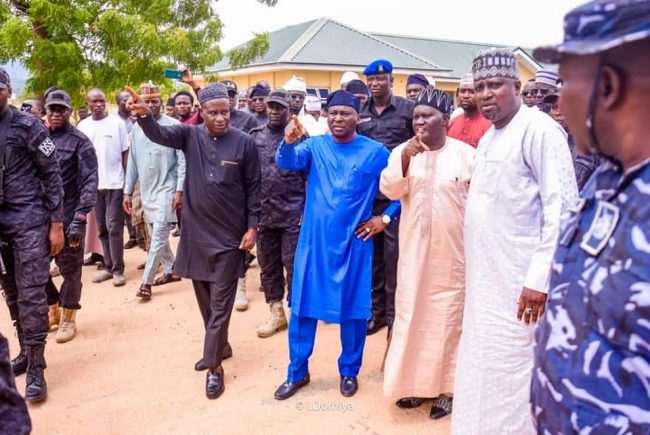 Adamawa State Governor Ahmadu Umaru Fintiri has said that in accordance with his promise to relocate the State College of Health Technology from Mubi to Michika, academic activities will commence on August 1, 2022.
The governor announced this during a visit to the state's Northern region. He urged the Michika community to welcome all students from all walks of life to the college and to collaborate with the School management.
Read Also: Communal clash: Adamawa gov declares curfew in Lamurde, Guyuk LGs
According to Fintiri, the decision to relocate the college was made to decongest Mubi, which had become a security issue due to the influx of people into the town.
He expressed satisfaction with the infrastructure put in place by the Government in the new campus, saying that the project's completion had brought smiles to people's faces.
While speaking to Michika Stakeholders at the College, the governor outlined the security grounds for the area's ban on solid fertilizer procurement.
On the reconstruction of the Wuro-Ngayadi bridge along Madagali road, Governor Fintiri directed the site engineer to provide an alternative road for commuters using the road during the renovation of the bridge.
He said the engineer has assured him that by the end of June, he will provide a temporary bridge on the road pending the completion of the project.
He appealed to the community, security agencies, businessmen, and women, when the temporary bridge is finished, to refrain from allowing heavy trucks to use it.
According to the Governor, the State Government requested that the Northeast Development Commission (NEDC) take over the project, as well as two others from the Federal Ministry of Works, so that they may be completed as soon as possible.
The governor, who had stopped by to inspect the ongoing project on his way from Madagali, bemoaned the poor pace of construction caused by the late disbursement of funding.