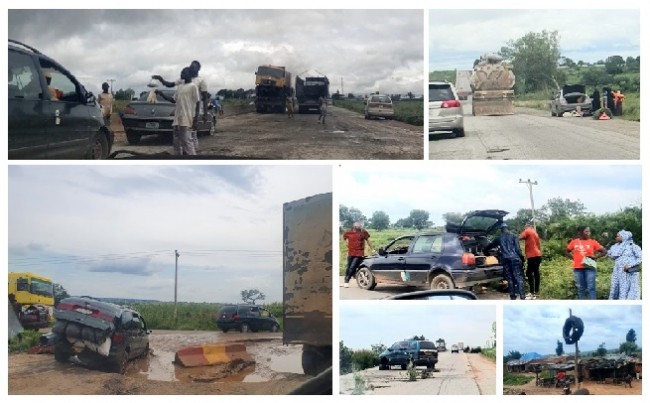 Kefas Danlami, a commercial driver, used to see bandits as his biggest problem on the Abuja-Kaduna highway, which he uses regularly to make ends meet. Security has since improved on the road and many people are travelling again.
"Now I see a major improvement in security. Also, many passengers who seemed to have given up travelling are beginning to take to the road again, and since the trains are no longer running, commercial vehicles now fill the gap.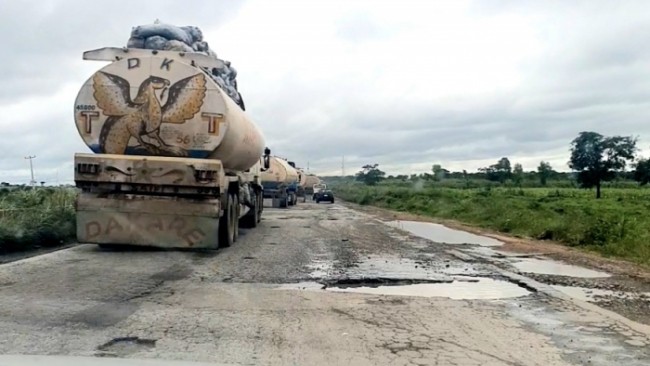 "But just when we are celebrating the improvement in security on the route, the bad state of the road is now our major headache. The dangerous potholes that dot both sides of the highway have since turned to rivers. They are so deep and wide that you can hardly maneuver your way around them," Danlami said.
According to him, a significant part of the money he makes conveying people – and messages – to and from the Federal Capital Territory (FCT) is being spent on maintaining and fixing his vehicle.
"Two Sundays ago, I mistakenly ran into a pothole shortly after leaving Rijana. An articulated vehicle did not give me the chance to see the road clearly because it was also busy dodging the same potholes.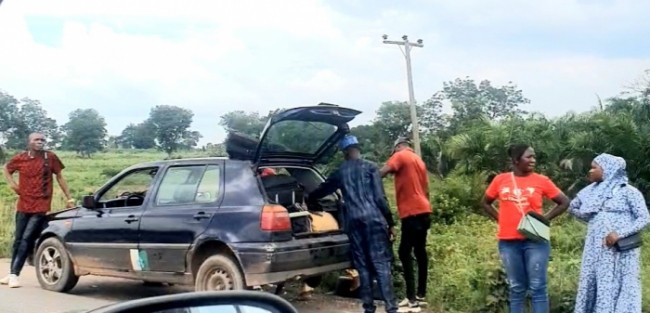 "I ended up damaging two tyres on the passenger side. My rim at the rear also took hit and bent. Apart from wasting hours to fix the car and continue our journey to Kaduna, I had to also spend money in buying two tyres and a rim. But I thank God there was no casualty, because only God knows what would have happened if we were on speed," he added.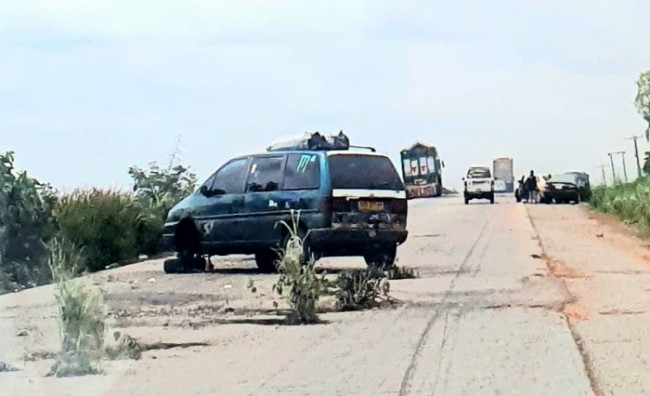 Danlami, who also said that he pities owners of vehicles with low profile tyres, said commercial drivers have been reworking their wheels to get some extra height so as to protect the vehicle from coming into contact with hard surfaces because of the rough terrain.
Another commercial driver, Ibrahim Garba, said "This road [Abuja-Kaduna highway] is now a death trap. It is our new nightmare right now. The rains fall often and make visibility very poor. So you end up running into potholes without even having an idea as to how deep they are.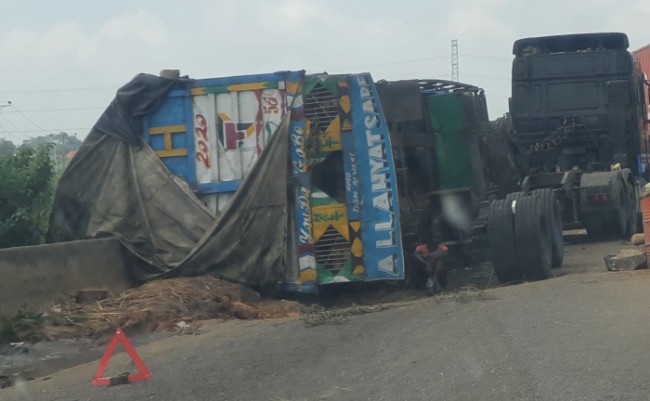 "There are also two major lane diversions on the highway – between Sabuwar Gayan and Kasarami where the Greenfield University is located and between Katari and Jere. This, coupled with impatience by road users, has led to many accidents with vehicles colliding frontally as they try to dodge potholes.
"I really don't know why the diversions are still there because the reconstruction on the road has stopped. Indeed, if not because of the visible presence of security agents on the road, bandits would have found it easier to attack travelers."
A commuter, Bello Allasaine, who regularly plies the route, said the terrible state of the road has led to numerous cases of tyre bursts, leading to fatalities in some instances, adding that residents of communities on the highway now fill some of the potholes along the road in return for some reward.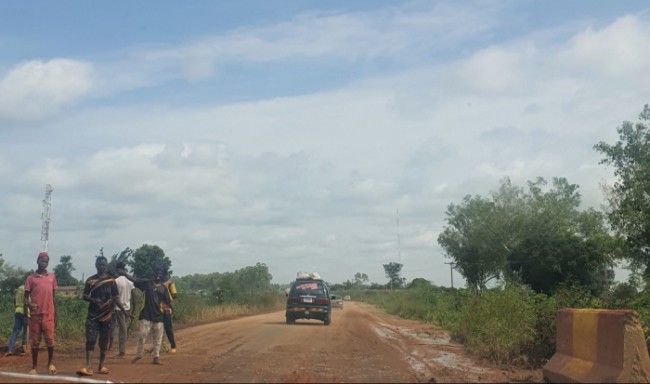 "Unfortunately, work has completely stopped on the Abuja-Kaduna leg of the Abuja-Kano expressway reconstruction. If you travel to Zuba from Abuja junction in Kaduna, you won't see the presence of any Julius Berger staff, let alone their equipment. As things stand presently, only a miracle can see to the completion of this project before the end of the Buhari administration," Allasaine said.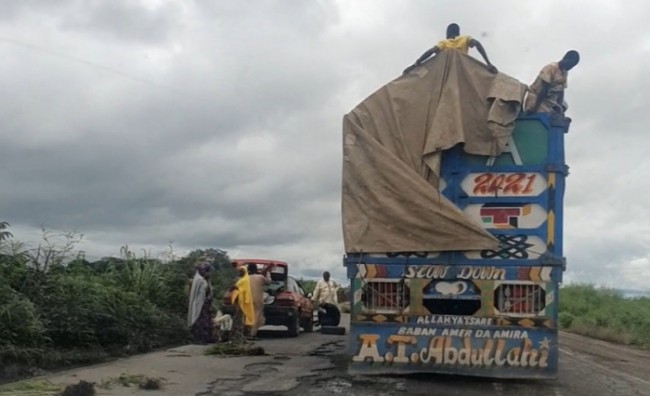 Dateline Nigeria observed that so many tyre vulcanisers can now be found at short intervals of the highway. One vulcaniser who gave his name as Oga Peter said "We are enjoying high patronage on the road, but we even make more money selling used tyres. Many motorists are forced to patronize us to be able to continue their journey to where they can buy new tyres after theirs are damaged."
It was also observed that due to the terrible state of the road, accidents often occur, resulting in loss of lives and property. Also because the roads are too narrow, gridlock happens anytime an articulated vehicle breaks down.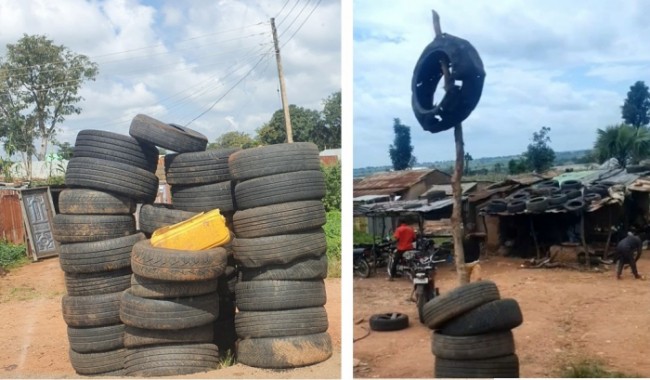 "Just yesterday (Tuesday), there was serious gridlock on the road, particularly between Katari and Jere, after an articulated vehicle broke down. People had to take to the blocked portion of the road because there was virtually no movement on the merged route. Many spent more than six hours on that 15km stretch. I saw many small children exhausted due to the gridlock and it was not a good sight. The federal government should really get Julius Berger back on site because are really suffering," said Nura Qassim.
The Federal Road Safety Corps (FRSC) new Acting Sector Commander in Kaduna State, Mr Garba Lawal, couldn't be reached for comment. But an FRSC personnel, who was seen on the Abuja-Kaduna road trying to control traffic, told Dateline Nigeria that the situation is always worsened by the impatience of drivers.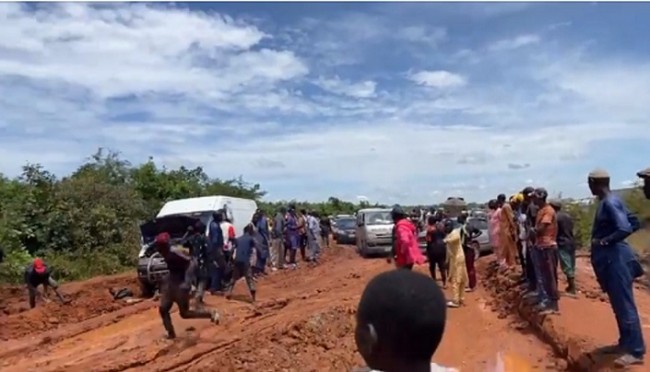 "People are just impatient. If people can maintain two lanes, we will be able to clear this gridlock in good time. But as it is, we are finding it difficult to work because of the chaos on the road."
Attempts to speak with the construction company reconstructing the Abuja-Kaduna highways were also not successful.