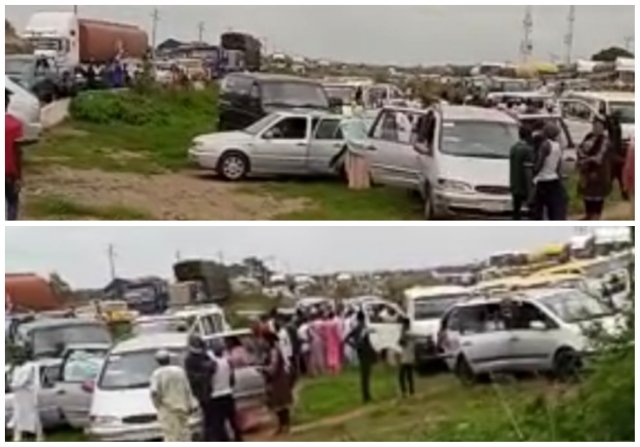 Motorists stranded at Gonin Gora on Saturday as protesting members of the community blocked a section of the Abuja-Kaduna expressway.
Bandits had allegedly attacked the residence of the village head, abducted some of his family members and killed a 13-year-old girl in the area.
The residents blocked both lanes of the busy highway to protest incessant kidnappings in the area.
This is the second time in two months that the residents will take their case to the highway.
It took the intervention of security agents to reopen the road for use by motorists after about three hours of complete standstill.