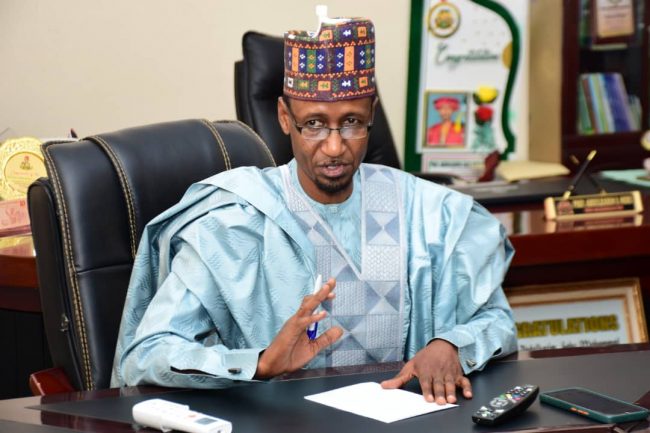 Nine graduates from the Federal University Dutse have won the 2021 and 2022 Alliance for International Science Organisation (ANSO) Chinese scholarship for young talent to pursue their postgraduate studies at the Chinese Academy of Science University, China.
The awardees are graduates from the Department of Microbiology & Biotechnology and the Department of Chemistry
The Dean of Students Affairs, Prof. Ahmed Muhammad Gumel who broke the news to FUD Newsletter said two students got won the award in 2021 while seven students won it in 2022. He said the Chinese government selected 34 graduates from Nigeria for the award of the scholarship in 2022.
According to him, 19 of the 34 Nigerian students were at admitted at Academy of Science University, China and FUD alone had seven graduates in the university which represent 36.8 percent. He added that for a young university such as ours, this is no mean achievement.
He said seven of the nine FUD graduates who won the scholarship are products of the Department of Microbiology & Biotechnology while two are graduates of Chemistry Department adding that the ANSO scholarship is one of highly sort after scholarship in China because its fully funded.
The Vice-Chancellor Federal University Dutse, Prof. Abdulkarim Sabo Mohammed congratulated the awardees for winning the highly coveted scholarship and making the university proud.
He said the university is proud of their achievement and called on them to make judicious use of the opportunity to advance their knowledge and contribute to the development of the society.
He said FUD at all times will strive to produce excellent students that are competitive any where in the world.
Prof. Abdulkarim thanked staff and students of the university for making the university proud at all times adding that he is particularly proud of the two departments whose students achieved this feat.